The air spring is a load-carrying component in air suspension systems used in cars and buses.
The system used in buses consists of a compressor, an air tank, regulating valves, check valves and connecting pipes.
An air spring is a rubber chamber that is reinforced with fibers and filled with air, which is similar to a car tire. Check valves allow air from the air tank to enter the air springs to provide the desired height of the vehicle.
When the load of the vehicle increases, the air in the air springs increases to withstand the pressure.Also, when the load of the vehicle is reduced, the excess air is discharged by the adjusting valves so that the car gets a proper height. Therefore, the vehicle remains at a constant height regardless of the load.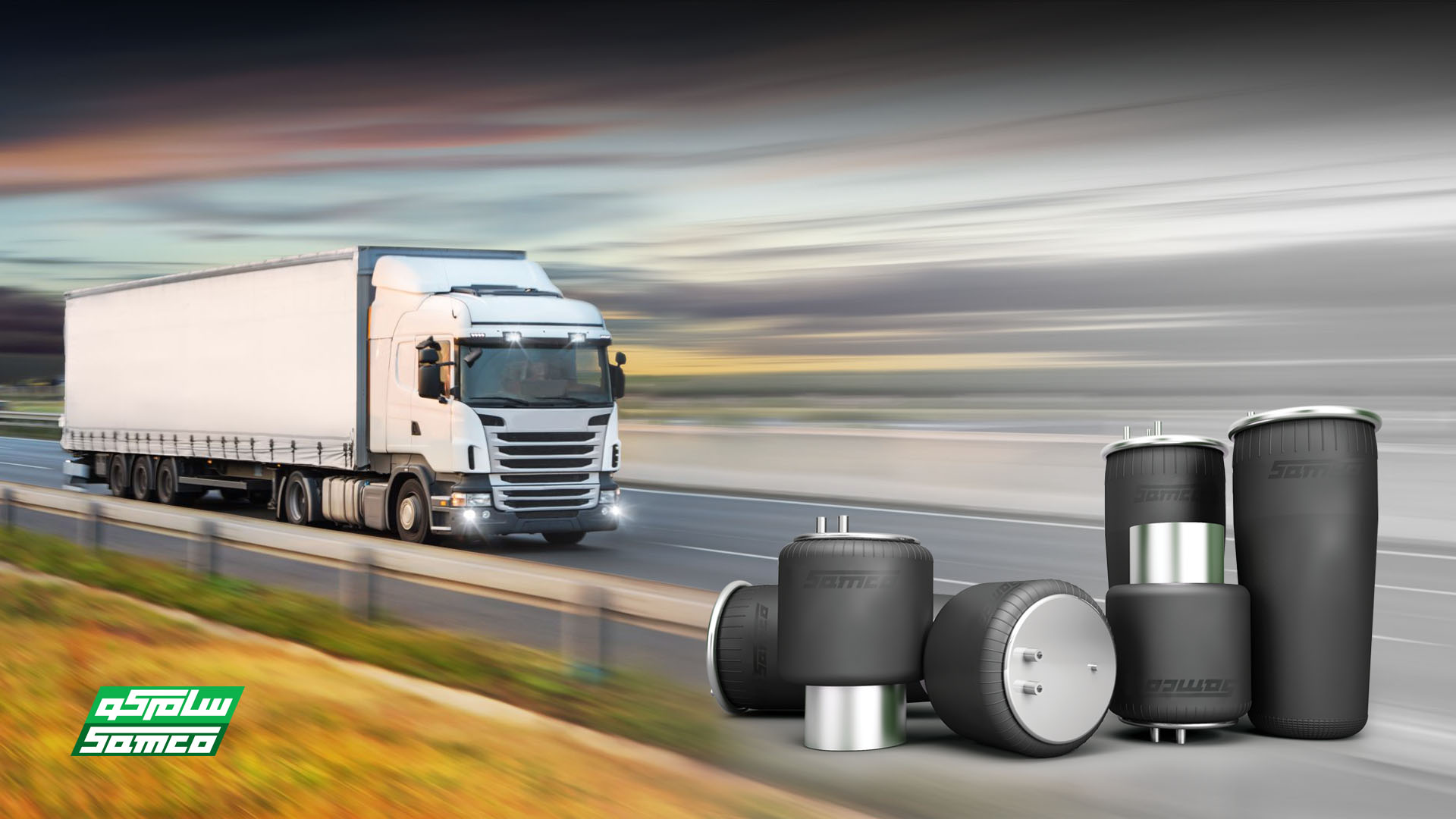 Although the air spring is flexible and soft under normal loads, it becomes stiffer as the load increases. Air spring suspension was used on luxury cars in the late 1950s, but has since become more common.
Today, new suspension systems have been invented, some of which have vibration absorbers and shock absorbers. Some air springs also work without a compressor.
Air springs are becoming more popular every day because they fulfill various demands for improved comfort as well as optimal driving dynamics. Air springs keep the vehicle level and at high speeds allow the height of the vehicle to be lowered to improve the aerodynamics of the vehicle.
Our specialized team consists of mechanical, industrial and software engineers who strive to increase driving comfort and improve vehicle handling.
Written by:HosseinTafrishi (Technical-engineering expert of Sam Sanat Andia)